The National Fire Protection Association recommends that homeowners have their chimney inspected at least once a year.
No Mess Chimney Cleaning & Repair Service offers a full portfolio of chimney and venting system services. Whether it's woodstoves, fireplaces, chimneys, or dryer vents, we understand the intricacies of the venting systems in your home. And we're equipped to address all of your maintenance and safety needs. Our services include:
CHIMNEY INSPECTIONS & SWEEPING
We use state-of-the-art chimney sweep equipment to inspect and sweep 1st- and 2nd-story chimneys of all kinds, including oil-, wood-, and gas-burning chimneys. While sweeping your system, we ensure that it's in working order. We look for any problems that could prevent peak performance and recommend what is needed for your system to burn cleanly and safely.
WATERPROOFING/REPAIR & RESTORATION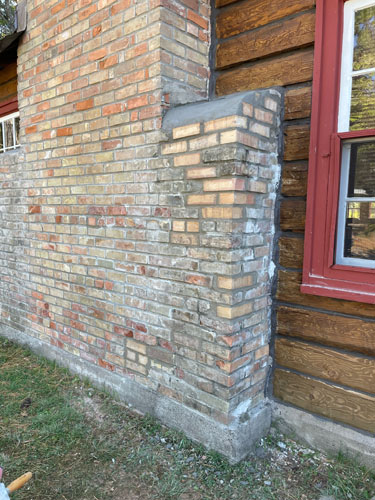 We offer the full range of repairs to chimney systems, big and small—from repairing leaky flashing to tuckpointing and masonry repair to relining the flue and chimney rebuilding.
REPAIR CROWNS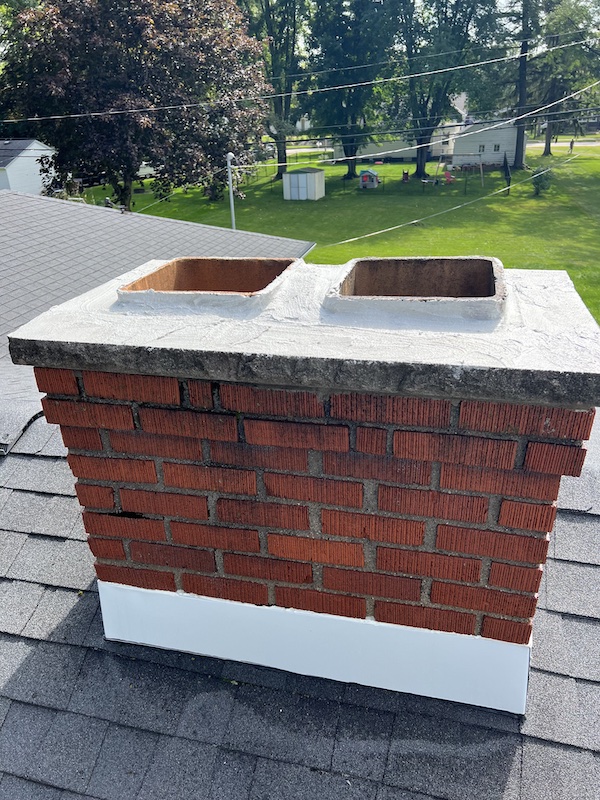 Improperly maintained crowns are another problem. If your crown is cracked, water enters and begins to erode the chimney structure. Our products can rectify this problem for many years and maintain its structural integrity of the crown, brick and mortar.
INSTALL CHIMNEY CAPS
The best way to prevent moisture from rain and snow, animals, leaves, and other debris from entering your chimney is to install a chimney cap. Our high-quality stainless steel caps carry a lifetime warranty.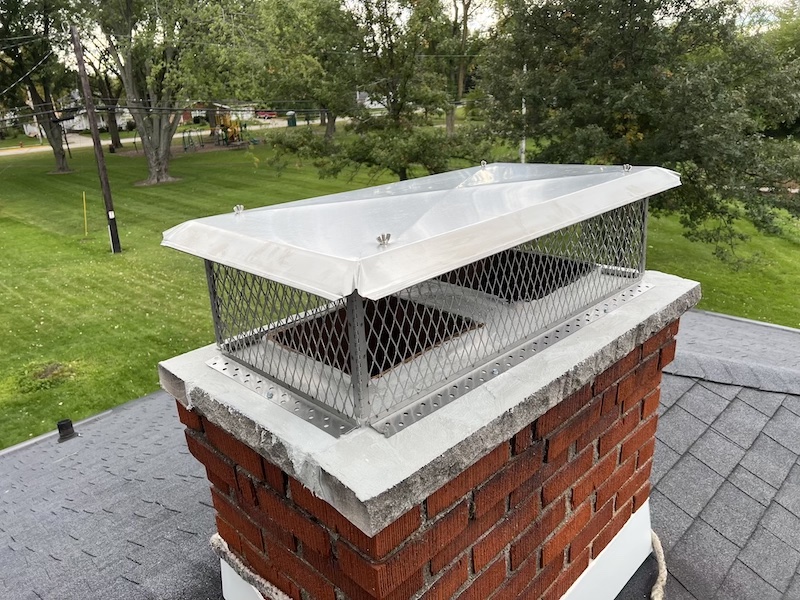 REPLACE CHASE TOPS
Leaky or damaged metal chase tops, fabricated with galvanized metal, are potential hazards on prefabricated metal fireplaces. We help eliminate problems before they start by replacing rusty galvanized metal (yes, it does rust from water pooling on top of it.) We replace with stainless steel that will never rust and keeps water where it belongs…outside. Not in your house.
FLASHING REPAIR
We use "Flash Seal" which is a long-lasting repair system designed to stop leaks from faulty or deteriorated flashings around chimneys, stacks, and vents.